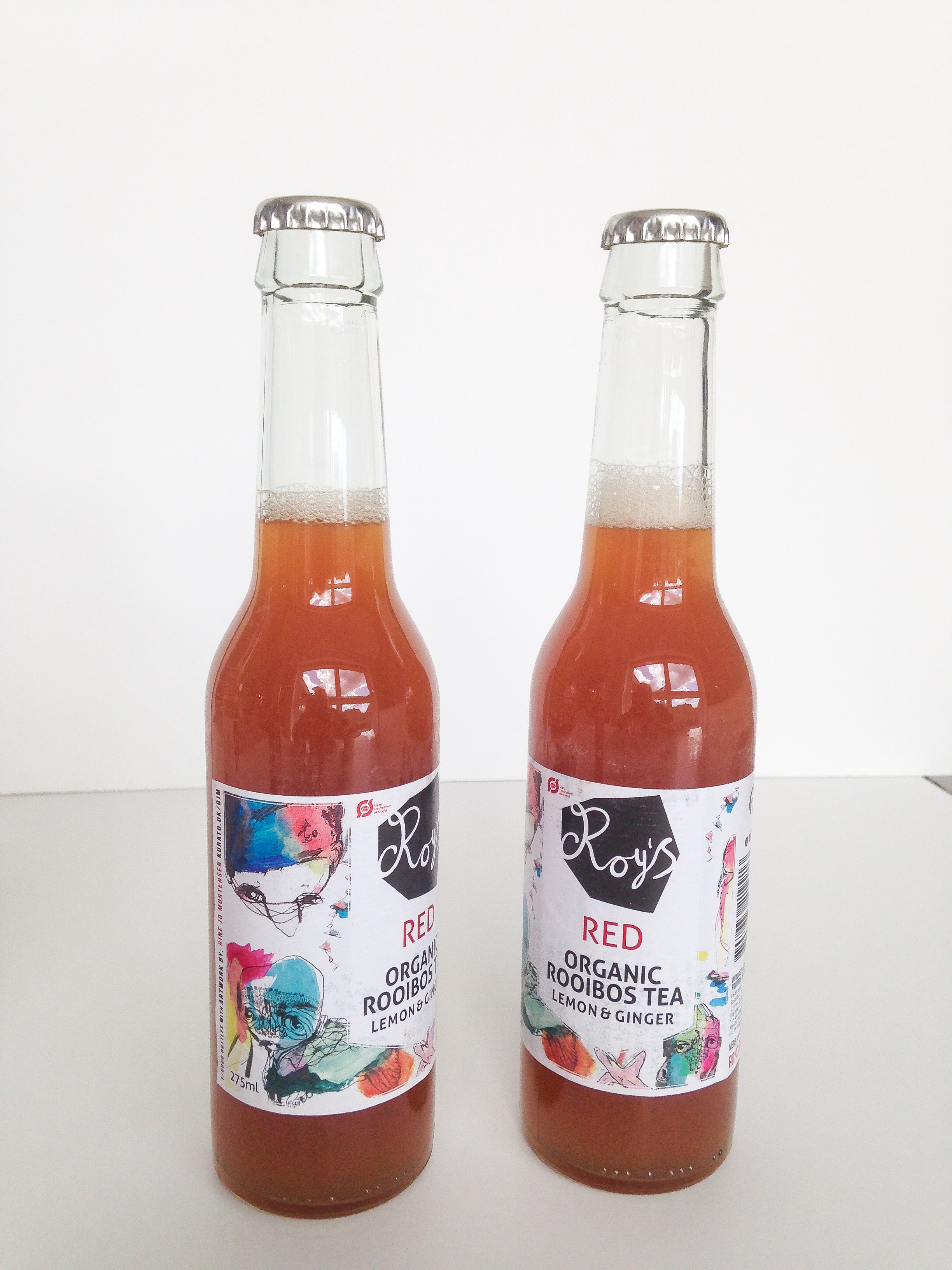 ROYS RED

---
Label design for Roys Reds - an organic Danish-produced icetea. In my design, I've focused on people while experiencing the flavor and should be able to turn the bottle around to experience different illustrations that support Roys Red's beautiful and different tastes.

The launch party was held at Cafe Vogelkop. Here's what Roys Red wrote

"Roy's Red is an organic ice cream made from Rooibos with a taste of lemon and ginger. Instead of sugar, it's sweetened with agave syrup. The bottle is decorated by local artists, and the art is replaced regularly. Right now, Roy's Red is decorated by the talented Bine Jo Mortensen".